We offer our technical skills and competences on logistics and mobility to transport operators, public bodies, and companies in Region Emilia-Romagna, to exploit the opportunities from European Union and to facilitate growth in transport and logistics in Emilia-Romagna.
News
During the second meeting of REIF partnership partners have a lively discussion about good practices. The meeting was organized in Trieste, Italy on 30/09 and 01/10/2019. The hosting partner was Port Network Authority of the
Events
Twitter

13/11/2019 @ 10:03
27.11.2019 @RegioneER Sala Auditorium h15:00 si terrà evento Formazione logistica e intermodalità Le iniziative formative promosse dall'Academy del Cluster ER.I.C.
partecipazione libera previa iscrizione: https://t.co/Y566EbemdA
@annagiara @lupin32 @mario_petrosino @denisgrasso85 https://t.co/d8HHbRN1Og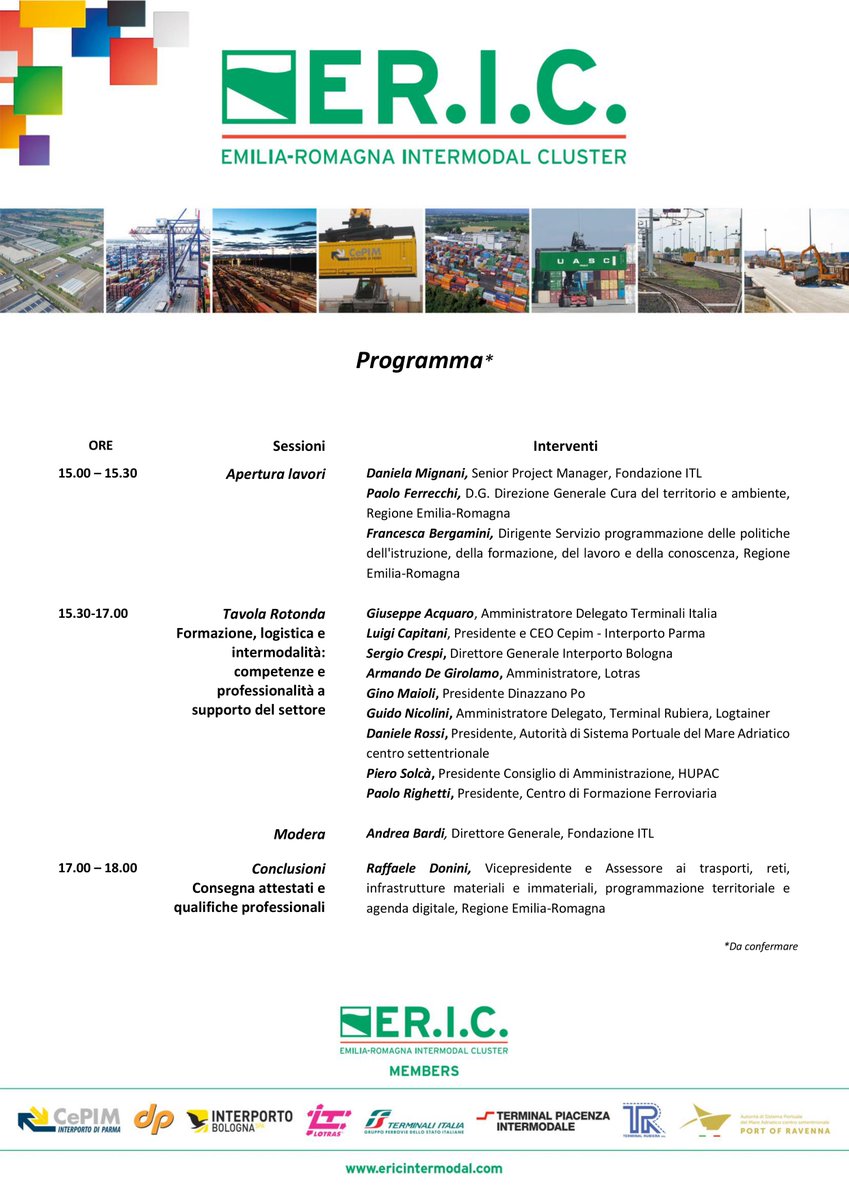 12/11/2019 @ 14:28
Un premio alla @RegioneER per l'iniziativa sviluppata, con il supporto tecnico di @FondazioneItl, di costituzione del cluster intermodale ed in particolare per l'innovazione e lo sviluppo delle competenze in ambito logistico-intermodale.
https://t.co/r57RaSZUeE #formazione https://t.co/eJzt8Mz53y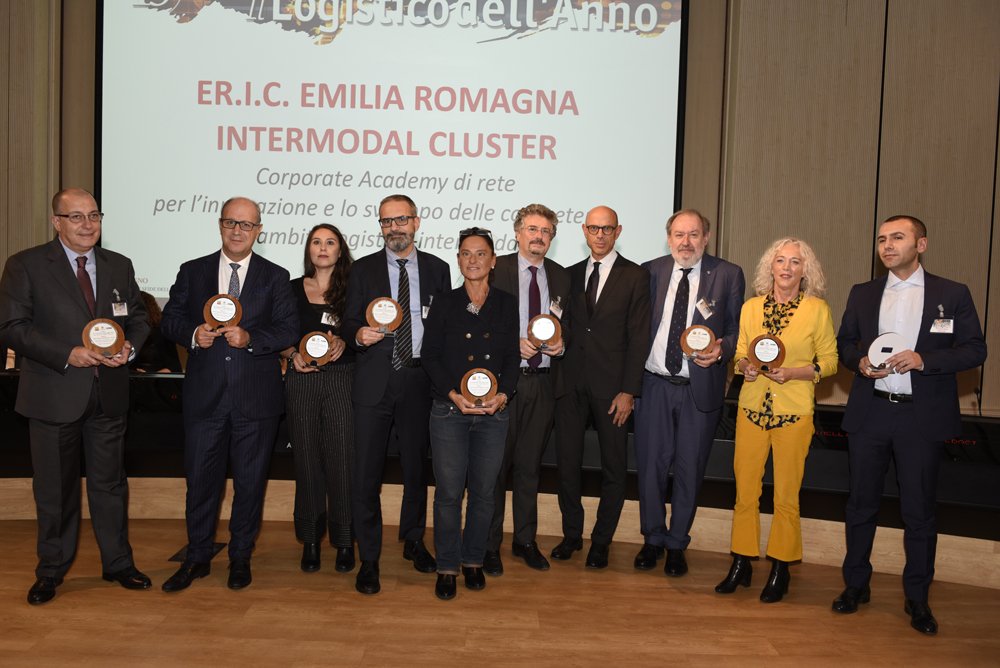 06/11/2019 @ 14:17
Oggi a @Ecomondo la presentazione: Le azioni previste per la consegna delle merci nel #PUMS Metropolitano - @FondazioneItl @cittametrobo https://t.co/BUDsHduK6I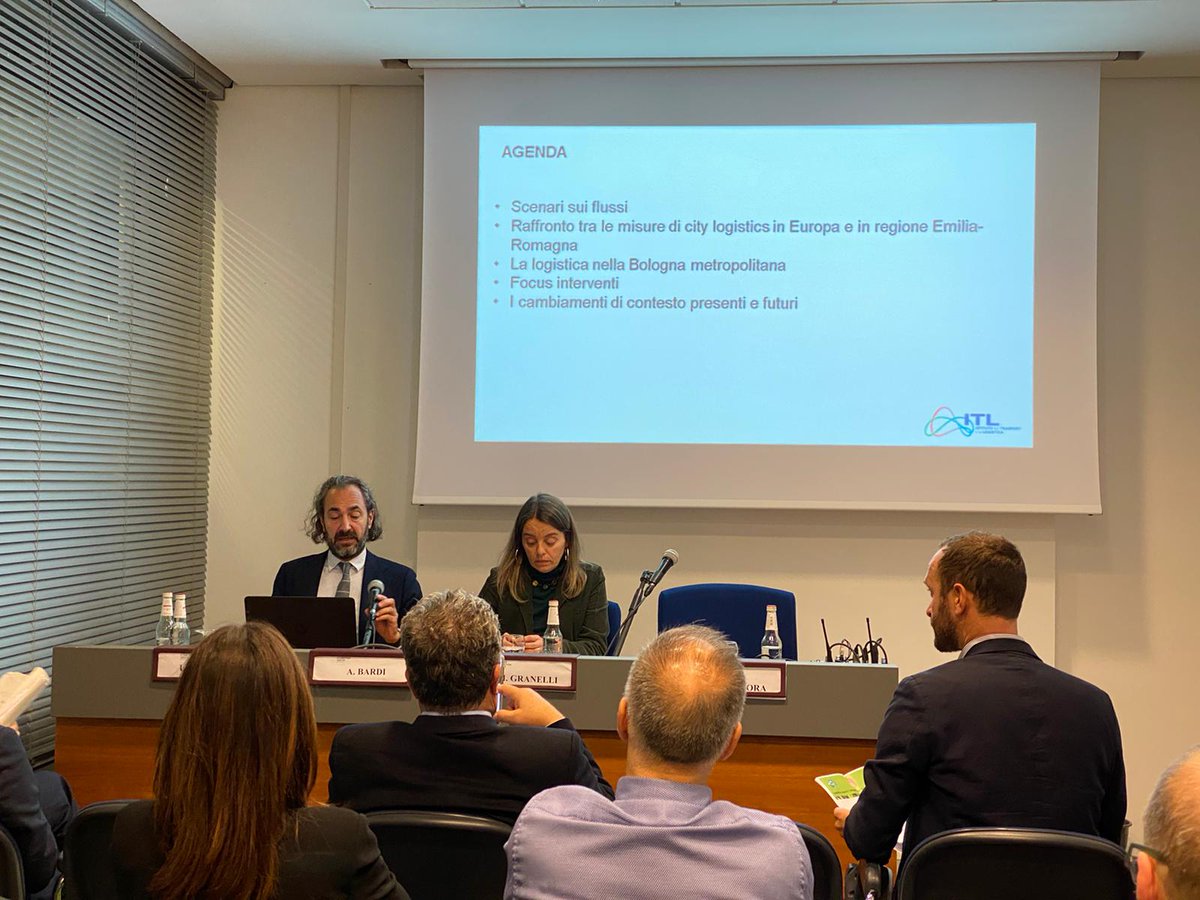 ITL. Competences for logistics and mobility.